Professional Commercial Locksmiths
Hire an experienced locksmith to help you get back to work more quickly.

Commercial Locksmithing Services
Floyd began as locksmiths in 1945.  Today, our locksmith department is as vibrant as ever. Our lock techs and sales consultants each average over 20 years experience, with Floyd, in our industry. They have continued their education as to the latest in physical security and electronic systems and solutions. Contact Floyd today for your no-charge, no-obligation security estimate.
Traditional Locks
Floyd will install new high-security deadbolts and cylinders, rekey or repair locks for your business. Floyd is a Medeco Authorized Dealer with our own patent, meaning your keys cannot be duplicated unless the requestor is on an authorized list.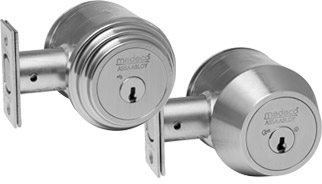 Medeco eCylinder
The eCylinder allows you to keep your existing deadbolts in place and allows you to keep a physical key. The biggest advantage with the Medeco eCylidner is it allows business owners to give different access levels with the ability to capture audit trails.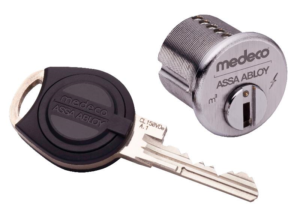 SALTO
SALTO is a wireless access control solution. You can use mechanical keys, key fobs, or access cards. This solution allows you to quickly update access levels as needed. Salto has a lockdown feature in the case your building needs to be locked down in the event of an emergency.