Professionally Installed & Monitored Security Systems for Over 75 Years!
Floyd Total Security is a local company that has served the Twin Cities and surrounding areas for over 75 years. We pride ourselves on our dedication to our customers and their sense of security. Security systems are much more advanced than 7 years ago, giving you access to more information and tools than ever before. This allows you to keep your home or business safe.
We understand that your sense of security is one of the most important things to you, especially when it comes to protecting your home and family. This is why we only hire the very best. Each one of our technicians is highly trained and familiar with all types of security systems. Our monitoring station is located right here in Minnesota and has consistently been rated five stars in terms of reliability. Our team specializes in safeguarding your home, 24/7. Whether you are looking for a new security system or to improve on an existing one, we can help.
Floyd Total Security is a privately held, family-owned Minnesota based company founded in 1945. Floyd has been operating under the same family ownership since 1953.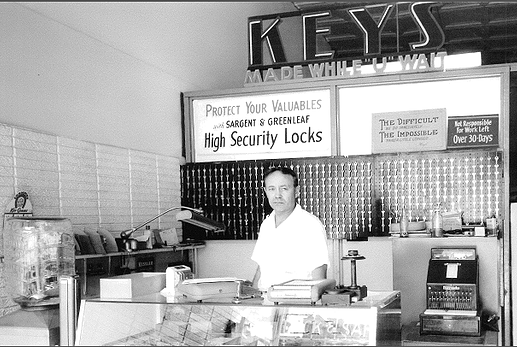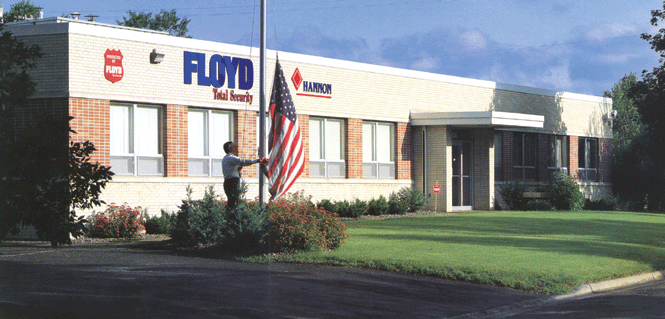 When Floyd first opened its doors in 1945, it provided only traditional locksmithing servicing and products. Locksmiths are usually the first ones to be called to assist businesses and homeowners to repair doors and locks. 
After many years of giving alarm referrals to other companies – it was decided that we should be caring for the total needs of our customers. So, in 1968, Floyd Total Security started selling alarm systems and quickly became the Twin Cities leading lock and alarm company. By 1971 Floyd was monitoring its own customer's alarm signals and in 1977 became a fully listed U.L Monitoring Station. Floyd was also one of the first companies in the country to computerize its alarm signals. Today, Floyd maintains its unwavering priority on delivering unmatched customer service and the pride of installing quality products.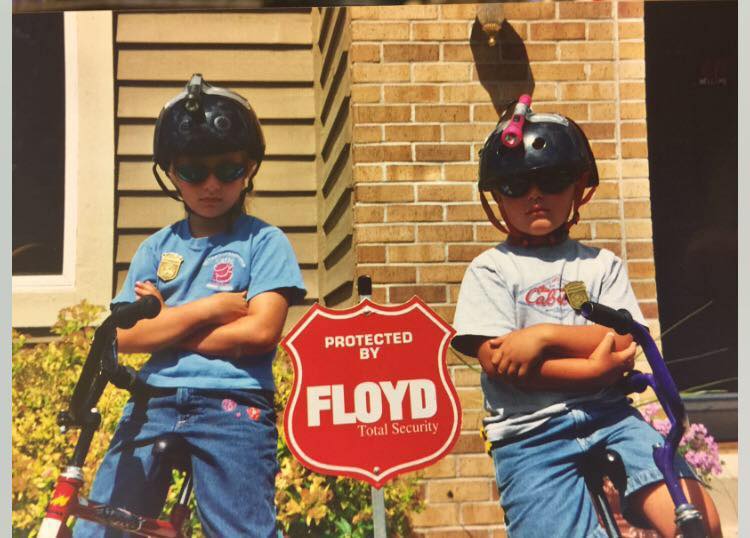 Let Floyd Stand Watch For You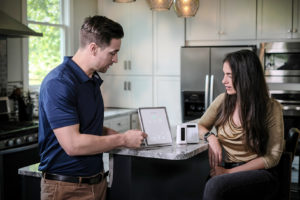 Understanding Your Security Needs
Floyd is very proud of our employees who together have over a thousand years experience in the security industry and can boast an unheard of 11-year tenure of its employee base. Our staff is second-to-none and has the experience and knowledge to help you address your security needs while keeping your budget in mind. Our consultations are always free and come with no obligation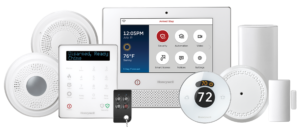 Total Security means Floyd. We provide and install a wide variety of security services and products that protect your home or business. From a simple rekey of your locks to a state-of-the-art burglary and fire alarm system, Floyd offers a full suite of solutions. Floyd's monitoring services are not farmed out to a third party. We own the solution we sell you from quote to install. Your security is our only business! Floyd employees are committed to implementing lasting solutions that provide ongoing value and enable growth. Floyd partners with some of the best manufacturers in the business, allowing us to leverage the latest state-of-the-art technology available. We stand behind our work and products. We have a standard one-year parts and labor guarantee.
Our customers choose Floyd Total Security because of our experience, customer service, high-quality products, and because we are a local, Minnesota company. Our ethical, talented, and motivated employees will Stand Watch for You.