Three Rivers Park District
With more than 27,000 acres of parks and trails, Three Rivers Park District in Minnesota is a hub for lovers of outdoor recreation. However, with such a large footprint, it was getting increasingly difficult to manage the security needs of the land and buildings accessed by employees and visitors alike.
Floyd Total Security was brought in to help unify security and access systems as well as update the technology so that it would last into the future. The key to total security solutions was making the system open to integration with third-party platforms. Here is our rundown of this exciting, but complicated installation.
The Scope of Work

Three Rivers Park District has 60 buildings on its 27,000 acres of park and trail land. Each building had various security needs ranging from door access and video surveillance systems to intruder detection. Complicating matters was the fact that Three Rivers was operating on old hardware and the technology was a hodgepodge of different services and providers. There was no single solution connecting all the security systems to each other.
Failing Systems
At the onset of the project, Three Rivers Park District was using an outdated GE Facility Commander suite and multiple other systems to control security and access across its land and buildings. This was creating a lot of issues because the Facility Commander had reached the end of its life and keeping so many different systems organized proved to be a nightmare.
We started by replacing the old hardware with Protege DIN Rail controllers and expander units. Because the DIN Rail controllers have a modular design, Three Rivers Park District is now able to easily upgrade no matter the size of the installation.
We also found a cost-effective solution for the readers that enhances total security solutions and features longer cables. The tSec Series utilizing an RS-485 reader interface will bring their systems into the future.
Access and Total Security Solutions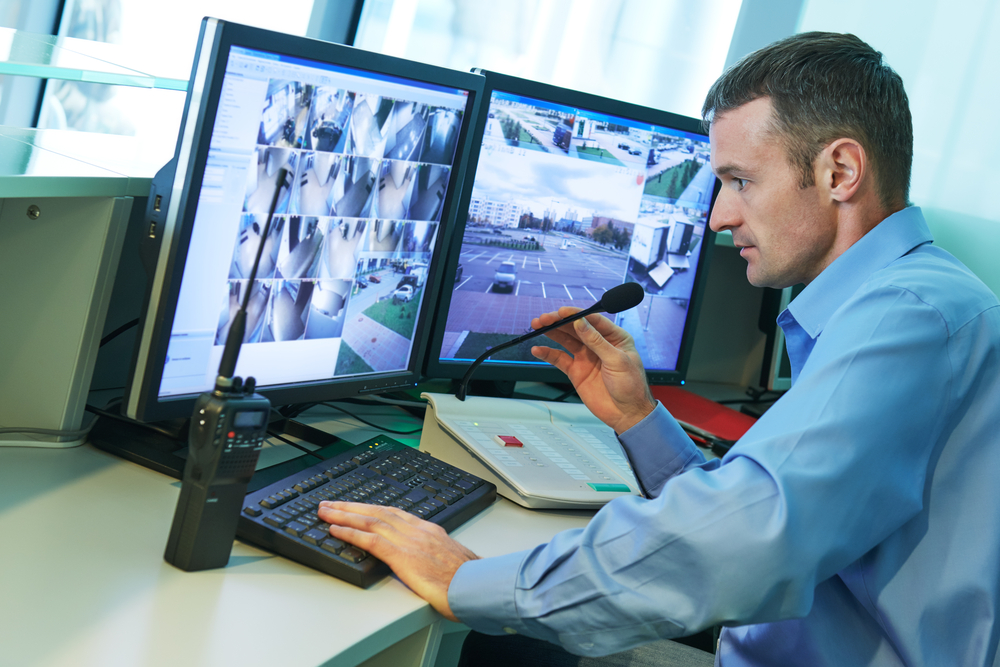 With the new hardware in place, we decided to integrate their ProtegeGX system with Salto. This integration allows for online wireless locks. In addition, the integration allows the Three Rivers Park District to both monitor and control doors, encode cards, and view audit trails.
We also integrated ProtegeGX with Iovonics to detect unauthorized entry as well as give employees the ability to wirelessly set off distress alarms. Another third-party integration, Avigilon, allows for video surveillance systems and live video management. Lastly, Active Directory is a user management system that effortlessly keeps track of the credentials of Three Rivers Park District employees.
Staff and Administration Management
Thanks to a robust integration platform, Floyd Total Security was able to help Three Rivers Park District get a wide range of features that will help with staff and administration management. One such feature is Credential Expiry. This feature ensures that all temporary staff credentials automatically expire when the employee's contract is up. Additionally, the staff now has access to schedule exceptions so that doors that lock on a set schedule can easily be opened for special events. The lighting and HVAC can also be set up to open for late working cleaning crews. Finally, Email on Event sends out push notifications for important announcements.
Future Projects
Now that the main work is done, Floyd Total Security and Three Rivers Park District are exploring new integrations and efficiency tools. The Salto integration will upgrade from an SVN model to SPACE with Hotel Access Management Software. This will help the team take advantage of Bluetooth capabilities while still working seamlessly on the ProtegeGX system.
Contact Floyd Total Security Today
The Three Rivers Park District was a complicated, layered job that required in-depth knowledge of security systems, video surveillance systems and hardware, as well as the skill required to make the appropriate fixes and installations. Floyd Total Security has the proven track record to undertake even the most difficult security needs. Contact us today and let us help you get the total security solutions for your home or business needs.