Professionally Monitored Self-Installed DIY Systems
It only makes sense to buy security from a real security company, not a retail store chain or a group of financial investors interested in only volume. Your security - is our only business! Floyd has been protecting homes and businesses for over 70 years.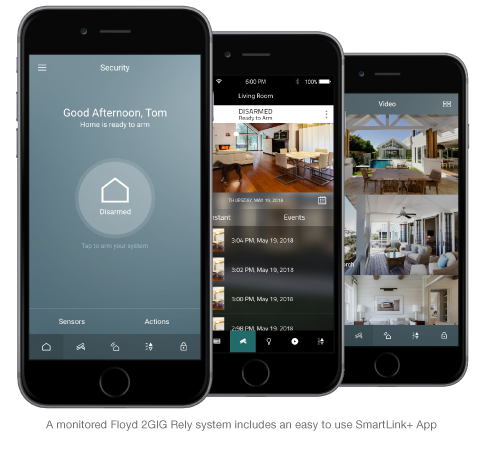 Floyd Security provides professionally monitored self-installed security systems. We specially picked the 2GIG Rely Security System to sell because it offers professional grade security at a price anyone can afford.
Easy to install, wireless and scaleable, the Rely is perfect for renters and robust enough for full home coverage. Add additional sensors and protection as you need it. Your Rely system will communicate to our central station via cellular radio. When a device is activated, the control panel will alert you via your cell phone and our central station simultaneously - giving you peace of mind knowing your home, family, and belongings will always be protected.
Key 2GIG Rely Features:
Compact design - industry's smallest, most powerful self-contained security system
Wall mounted or placed on a desk
Up to 16 sensors and eight users
Secure cellular communication
Arm and Disarm with zone bypass
View real-time system and zone status
View history, receive notifications and alerts
Add high quality WIFI Cameras
Watch live or streaming video
Your email, text and push notifications for alarm and other system events.
Key 2GIG Rely Benefits: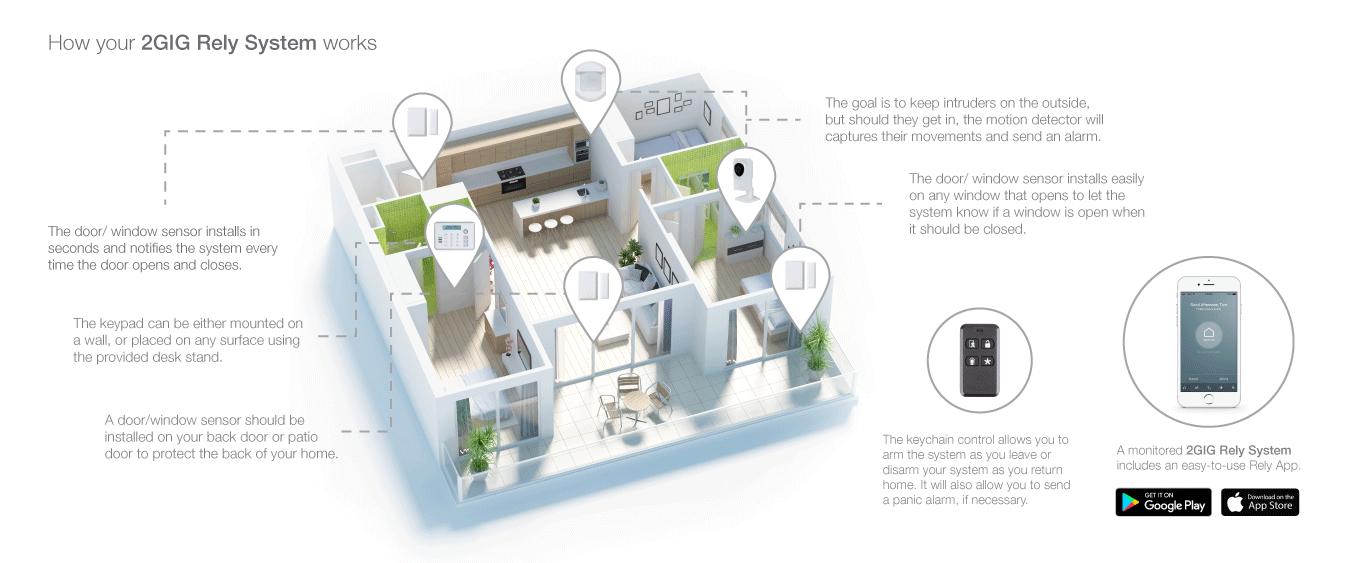 Set-Up is as simple as 1,2,3...
1. You choose and buy the devices/protection you need
2. We ship it out; you put it up!
3. Use the Smartlink+ TM App to enroll your devices and start using your system
Call or chat us, if you have any questions!