How to Secure Your Home with DIY Surveillance Cameras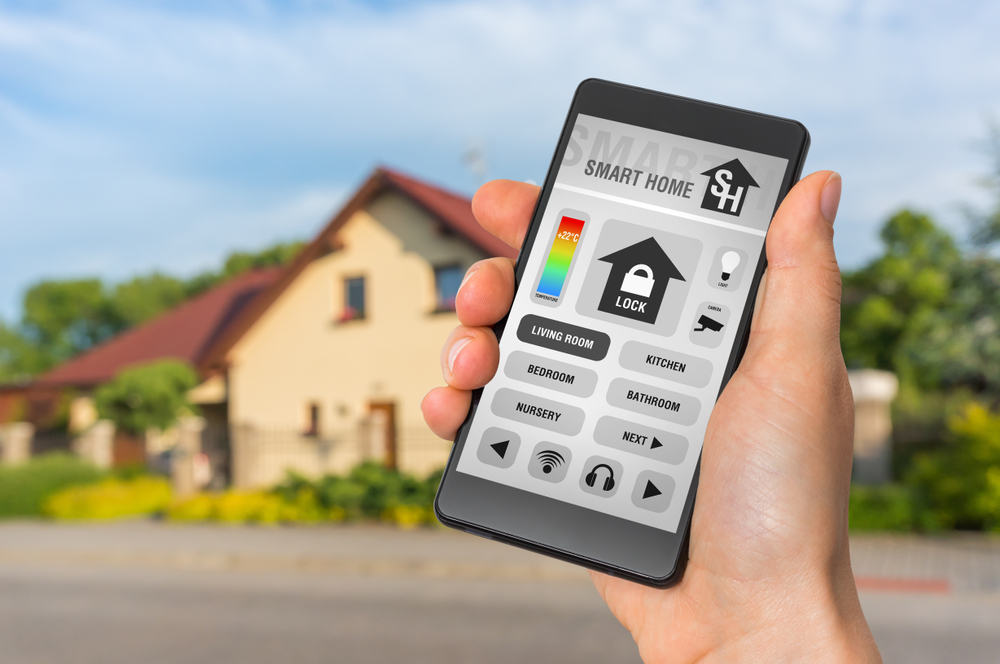 How to Secure Your Home with DIY Surveillance Cameras
When you own a home, safety is your responsibility. Your family deserves to be in a space that offers not just a level of comfort, but a feeling of protection. After all, nothing can shatter a home more than feeling vulnerable.
So, how can you make sure that your home is as protected as it should be? It's hard to be in two places at once, but with modern DIY surveillance cameras, you can keep an eye on both locations without needing to be physically present. To better understand how a DIY surveillance system can keep your home safe, make sure to read our guide below.
For Homes
Your home should be your sanctuary. By strategically placing DIY security cameras, you can make it a well-monitored one. With some easy additions, you can make sure you're protecting your home, your valuables, and, most importantly, your family.
Watch Your Front Door
Your home's most vulnerable access point may be its main one. Many break-ins occur after the potential criminal rings a doorbell to check if anyone's home and packages on your front porch can look like treasure to porch pirates.
A video doorbell means that there's always a lookout for your front door. You'll be able to communicate to anyone who rings the bell, making it hard for them to tell if anyone's home. Some come with motion detectors, keeping you aware of someone dropping off a package or taking it for themselves.
Eliminate Blind Spots
Every home's exterior has a blind spot that can't be seen from the interior. These areas create an opportunity for criminals to lie in wait for you to leave your home or approach you when heading to the backyard from the front.
Exterior cameras with motion-detecting sensors can help eliminate blind spots. A few strategically placed ones may allow you a full view of your home's perimeter, making it impossible for someone to hide and alerting you should the cameras detect motion where you can't normally see it. If your home sits near your next-door neighbor's, you may even help keep their property secure, too.
Monitor Windows and Other Entryways
An open window can be the perfect thing on a breezy summer day. However, if you forget to close it, it serves as a point of enticement for criminals and those with ill will.
There are multiple ways to help keep the window secure. Either the indoor camera or outdoor cameras can watch the point of entry and alert you to any movement. If you combine cameras with environmental or intrusion sensors, you can also be made aware of anyone who falls through an open window or tries to finagle it open from the outside.
Keep Your Garage Safe
Your garage deserves monitoring for several reasons. A garage door that opens and closes through a PIN pad or door code is only as secure as those who know the code. For instance, it can be easy for a child to give out the code to a friend they trust, only for that friend to give it to someone you don't trust. Or, if you leave your garage door open while you check on something in your backyard, you may provide entry to anyone wandering down the street.
An indoor 360-degree camera can give you a view of the entire garage and make you aware the second it detects movement. If you hear an odd sound emanating from your garage, your indoor camera can let you know if you need to call the police or rodent control.
Contact Floyd Total Security
When it comes to keeping your home safe, Floyd Total Security is ready and willing to be your partner. Our wide range of DIY security system products can offer surveillance wherever needed, and our expert security technicians can help check out potential weak spots in your current system.

With over 70 years of experience keeping homes in the Twin Cities safe, we have the knowledge, skills, and expertise to do the same for you and your residence. Contact us today by calling 952-881-5625 or reaching out through our website.