How to Secure Your Business with DIY Surveillance Cameras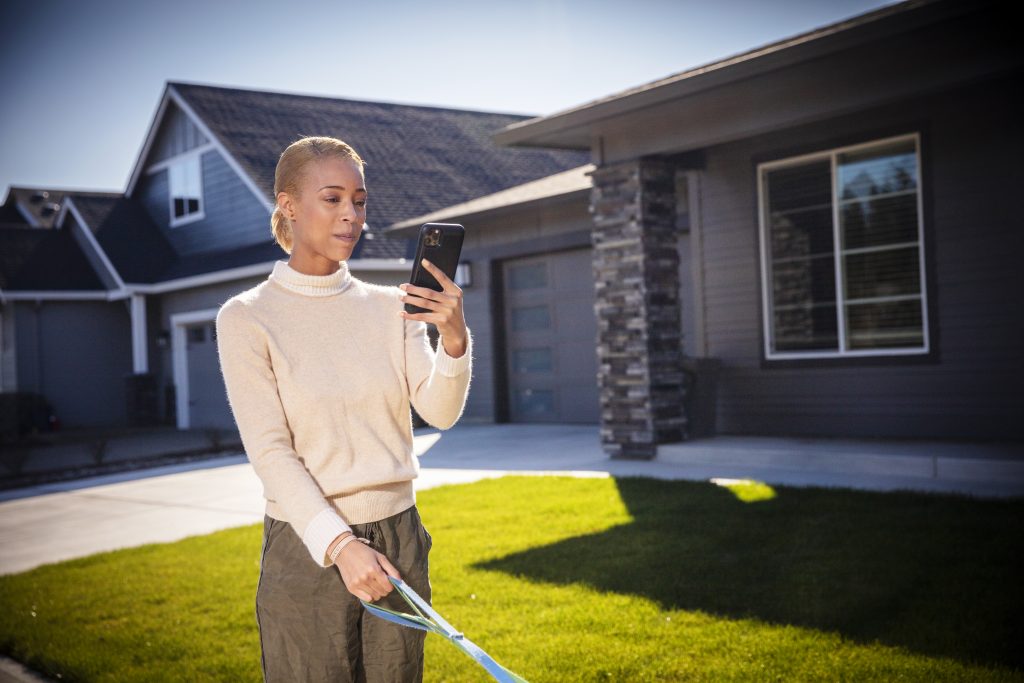 How to Secure Your Business with DIY Surveillance Cameras
When you own a business, safety is your responsibility. Your employees deserve to be in a space that offers not just a level of comfort, but a feeling of protection. After all, nothing can shatter a workplace more than feeling vulnerable.
So, how can you make sure that your business is as protected as it should be? It's hard to be in two places at once, but with modern DIY surveillance cameras, you can keep an eye on both locations without needing to be physically present. To better understand how a DIY surveillance system can keep your business safe, make sure to read our guide below.
For Businesses
Keeping your business well protected can be easy to do with the right tools. DIY security cameras are available to fit almost every need, allowing you to monitor your workplace from home, vacation, or anywhere else you happen to be.
Screen Entryways
One of the best ways to screen those entering your business is a video doorbell. These devices can offer a high-definition video of whoever is requesting entry and let you scope them out before giving them access to your workplace's interior. For businesses that receive regular deliveries, video doorbells allow you to view the individual to ensure it's your normal delivery person. You can also communicate with them through the device, and ask them to display their ID badge, work order, or other identifying material before letting them in.
Keep An Eye On Your Stockroom
Unfortunately, you may discover that your business' largest vulnerability isn't granting access to outsiders, but letting employees have free rein. If you notice discrepancies in your inventory or office supplies dwindling far before they should, this could be an indication of employee pilfering.
An indoor mini-camera can monitor your stockroom or equipment closet. Through a smartphone app, you can watch the goings-on with high-definition clarity, as well as set alerts should they detect motion after hours. If needed, two-way communication means you can also check-in on employees who may be lingering longer than needed or leaving secured doors unlocked.
Secure Parking Lots
Parking lots are especially vulnerable places, especially at night or early in the morning. Not only does a fleet of parked automobiles look like a potential gold mine to car prowlers, employees arriving or leaving in darkness provide an opportunity for muggers and other ne'er do wells.
An outdoor bullet camera can help extend the security perimeter of your surveillance, and their rugged design means they are protected against the elements. A good bullet camera will also come with infrared night vision, allowing you to see in the dark.
Have a Bird's Eye View on Monetary Transactions
Money is oxygen for businesses. It makes sense that you'd want to keep a close eye anywhere monetary transactions are happening, whether it be at checkout lines, POS kiosks, or elsewhere. Beyond the threat of money being skimmed, leaving the till emptier than it should be, you may also find that some employees are more easygoing with a discount than you prefer. Regardless of the method, this is money that should be going to your business.
An indoor 360 camera can give you a bird's eye view of every transaction that occurs in your business. It gives you a broad view, which is especially useful when monitoring an open floor plan.
Protect Yourself Afterhours
Just because your employees have left doesn't mean your work is empty. Some work, such as janitorial duties, maintenance work, or cleaning processes, occurs at night well after the workplace has been abandoned by yourself and your employees.
A combination of indoor cameras can help you ensure that the cleaning crews are doing their job or even showing up. The recording capability of security cameras means you don't have to wait up to do your due diligence. You'll be able to catch up on last night's recordings during breakfast or once you arrive at work.
Contact Floyd Total Security
When it comes to keeping your business safe, Floyd Total Security is ready and willing to be your partner. Our wide range of DIY security system products can offer surveillance wherever needed, and our expert security technicians can help check out potential weak spots in your current system.
With over 70 years of experience keeping businesses in the Twin Cities safe, we have the knowledge, skills, and expertise to do the same for you and your business. Contact us today by calling 952-881-5625 or reaching out through our website.