DIY vs. Professionally Installed Security Systems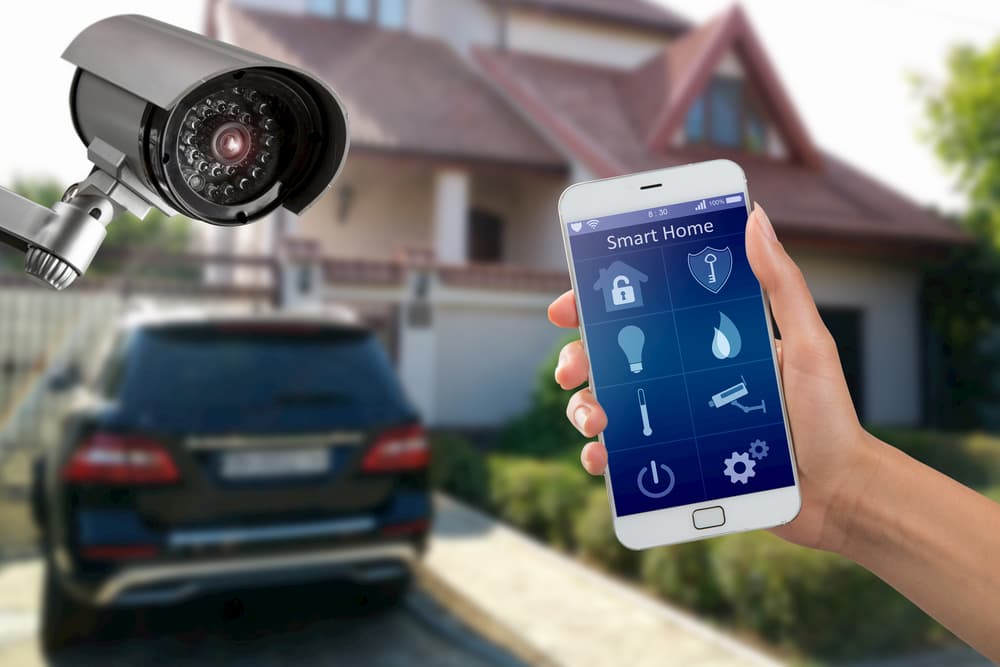 With the hectic pace of today's society, homes and businesses need dependable security. That should be your goal when choosing a security system: to get the best. Whether you decide on professional installation or select a DIY security system, always invest in the best security solutions within your reach.
When it comes to security businesses, it's wise to look for a trustworthy company with well-trained technicians and decades of experience. As for equipment, your home deserves advanced protection. So what kind of security system installation is best for your needs? Considering the pros and cons of each option that can help you decide.
What Does DIY Home Security Mean?
The term DIY means different things to different people, and making the right choice can vastly affect the level of protection and the ease of installation for your home.
Some homeowners prefer to pick and choose cameras, control hubs, and motion detectors from several different manufacturers. If you're not careful, this method of DIY can cause you a lot of headaches with compatibility. Third-party hardware and software don't always work together, and older units may have trouble interfacing with newer add-ons.
A different type of DIY is a hybrid option. This alternative, which we recommend, involves purchasing each piece of security equipment from the same company. The DIY portion involves taking care of system installation yourself.
What are the Advantages of a DIY Security System?
There are situations when a DIY security system may be just right for your needs. Here are some of the benefits of this option:
1. Installation Cost
One of the main reasons homeowners choose DIY installation is to save money. There's nothing wrong with that. By reducing installation costs, you may be able to invest in additional equipment. You can save a lot of money by taking care of the installation as long as you know what you're doing.
2. Security Flexibility
When you do it yourself, you can purchase as much or as little equipment as you want. You may also be able to take advantage of discounts on certain items.
3. Ability to Start Gradually
Some people like DIY because they're not sure how much security is just right. With this kind of setup, you can start with a basic system and add to it over time. Instead of needing money for a complete installation, it's possible to outfit your home gradually.
4. Transportability
Wireless security systems are easier to take with you if you move. DIY may be an ideal solution for individuals, couples, and families who want a level of home security while renting.
What About DIY Disadvantages?
There are some specific disadvantages to choosing and installing your own system. Whether these are deal-breakers or not depends largely on your abilities and lifestyle:
Time-consuming
Complex
Temporary
Vulnerable if installed incorrectly
If you are not comfortable with general repairs and maintenance projects around the home, a DIY security install project is probably something you should attempt. You will also need a certain level of Wi-Fi technical ability to setup and maintain the system.
DIY often looks great on paper, but it doesn't always translate into the same benefits in reality. One of the most common reasons for DIY systems getting returned after purchase is that consumers report getting frustrated and discouraged during the install process. If you tend to be one of those people that like to put off your projects, or think this one for sure will be different, consider hiring a pro.
On the flip side, if you love to work on home projects and have good mechanical and technical skills, installing your own security will give you a great feeling of satisfaction and save you money.
Why Choose a Professionally Installed Security System?
It's true that professional security system installation costs more upfront than handling installation yourself. But for many families, this is money well spent because of the advantages it provides:
1. Professional Advice
Security experts have extensive experience with homes and businesses of every size. These technicians can provide excellent recommendations that make your home even more secure. They can answer critical questions that many homeowners may not know the answers to. For example, how high should you position cameras, and where should they point?
2. Personalized Safety and Security
When you let professional teams handle installation, you get a security system designed specifically for your home. This can cover all vulnerable points while taking into account décor and exteriors. We can also integrate fire monitoring and other home safety systems.
3. True Peace of Mind
It's easier to sleep like a baby when you know you have a professionally installed, high-quality security system and professional monitoring system. Experts ensure your system offers the best protection from vandals.
4. Effortless Installation
With professional installation, you don't have to worry about a thing. Experienced technicians handle everything, usually in a single day. That way, you can stay at work or spend time on other tasks.
5. Significant Insurance Discounts
Choosing a professional security system can save you money over time. Many insurance companies provide discounts for homes with professionally installed security systems. Self-installed or self-monitored security systems typically do not qualify for home insurance discounts.
What Factors Can Help You Choose DIY Versus Professional Security System Installation?
There's no single perfect installation solution for every situation. At Floyd Total Security, we offer our clients both options. The best choice for you depends on a combination of factors:
Cost: Considering your budget when it comes to security is wise. You have to be realistic about what you can afford. If you have the money for the best system, it's definitely worth it.
Time: If you don't have the time to take care of installation, you don't. Resist the temptation to put off such an important issue as home or business security. Your safety is at stake. NEVER choose a security company that seems suspicious or offers rates that seem too good to be true.
Experience: Only attempt DIY solutions if you're comfortable with the tools and have the tech experience needed. We can offer recommendations for the right security devices, but they need to be installed correctly for the best results.
Home: The type of home you have may affect whether DIY or professional security system installation is better. Two-story houses or homes with unique layouts can be more complex for DIY. On the other hand, you may be just fine with a basic system if you live in an apartment or condo.
Monitoring: An important factor to remember with Floyd Total Security is with either DIY or Professional installation; you will receive expert monitoring solutions that ensure you will always have somebody to call right away for assistance to keep your family safe 24/7. Remote professionals can detect intruders or tampering and contact the authorities ASAP.
What about residential versus commercial applications? We generally recommend that business owners select professional installation due to the additional building security measures, monitoring, and employee access control systems that are needed to keep records of who's coming and going and keeping valuable inventory and data safe.
How Can You Get the Best Security System?
At Floyd Total Security, we support homeowners interested in DIY solutions by providing state-of-the-art security equipment for a wide range of price points. We're happy to explain the advantages of each system and add-on to help you make the ideal choice.
We also have over 75 years of experience taking care of professional security system installation. Our ongoing support and monitoring make your life easy while offering the best protection possible for your family. Contact our team right away to learn more.
Image Credit: Shutterstock / Sensay