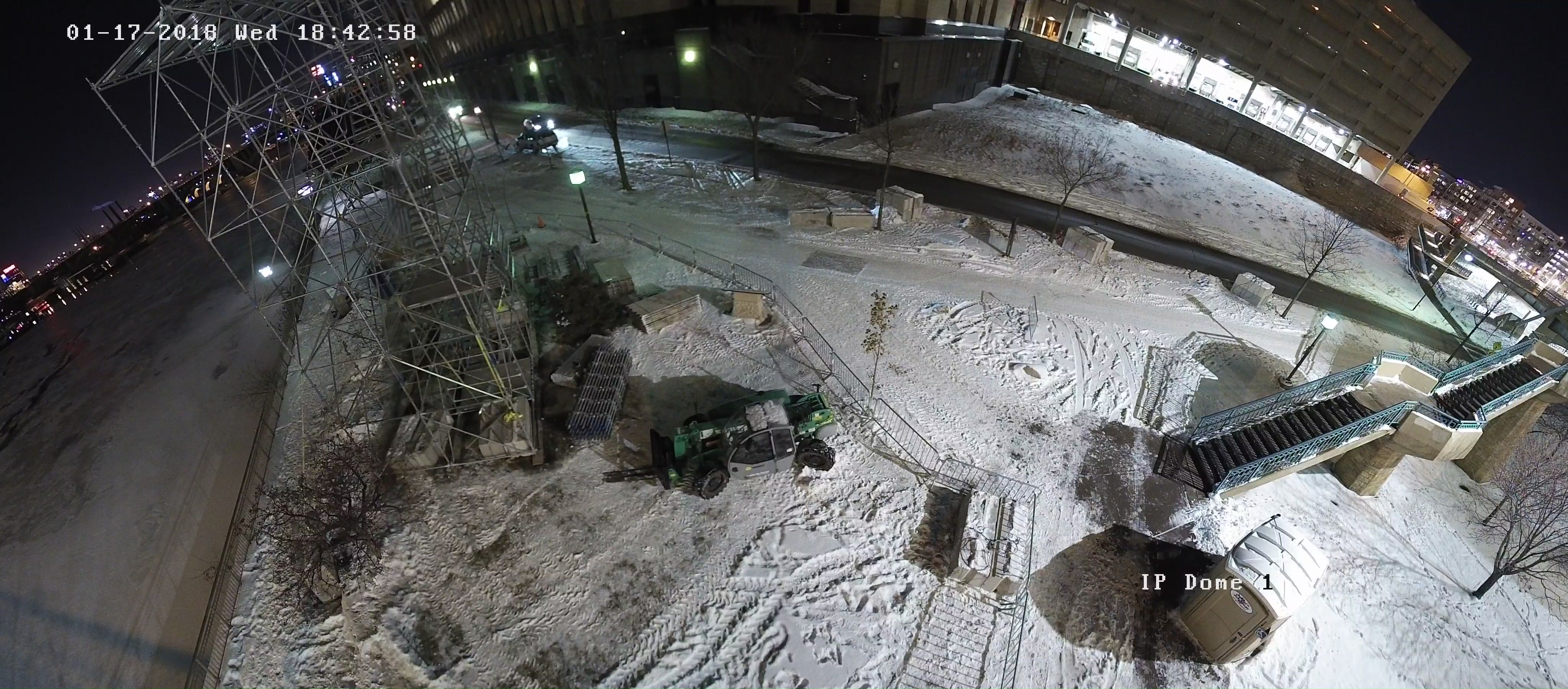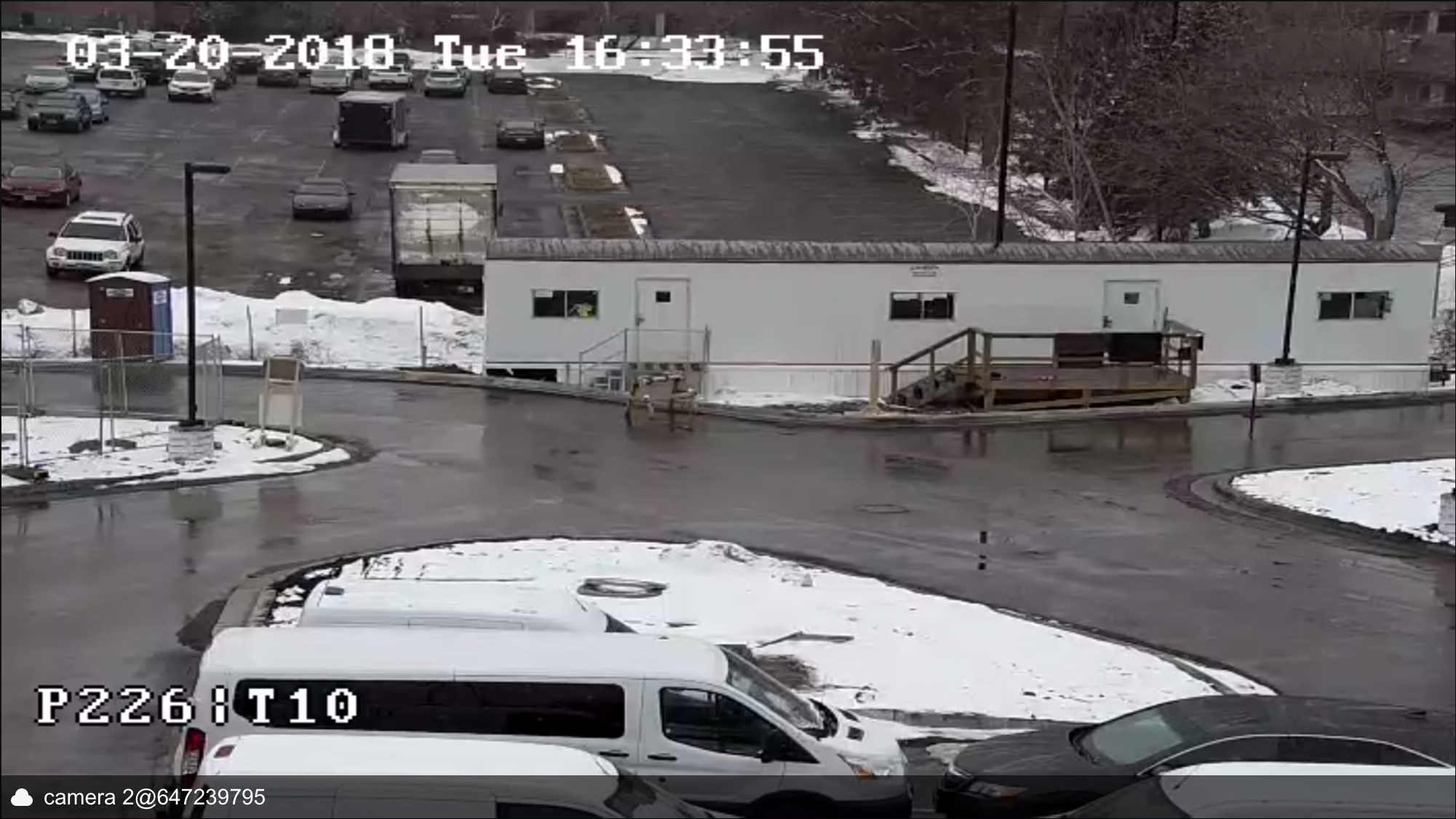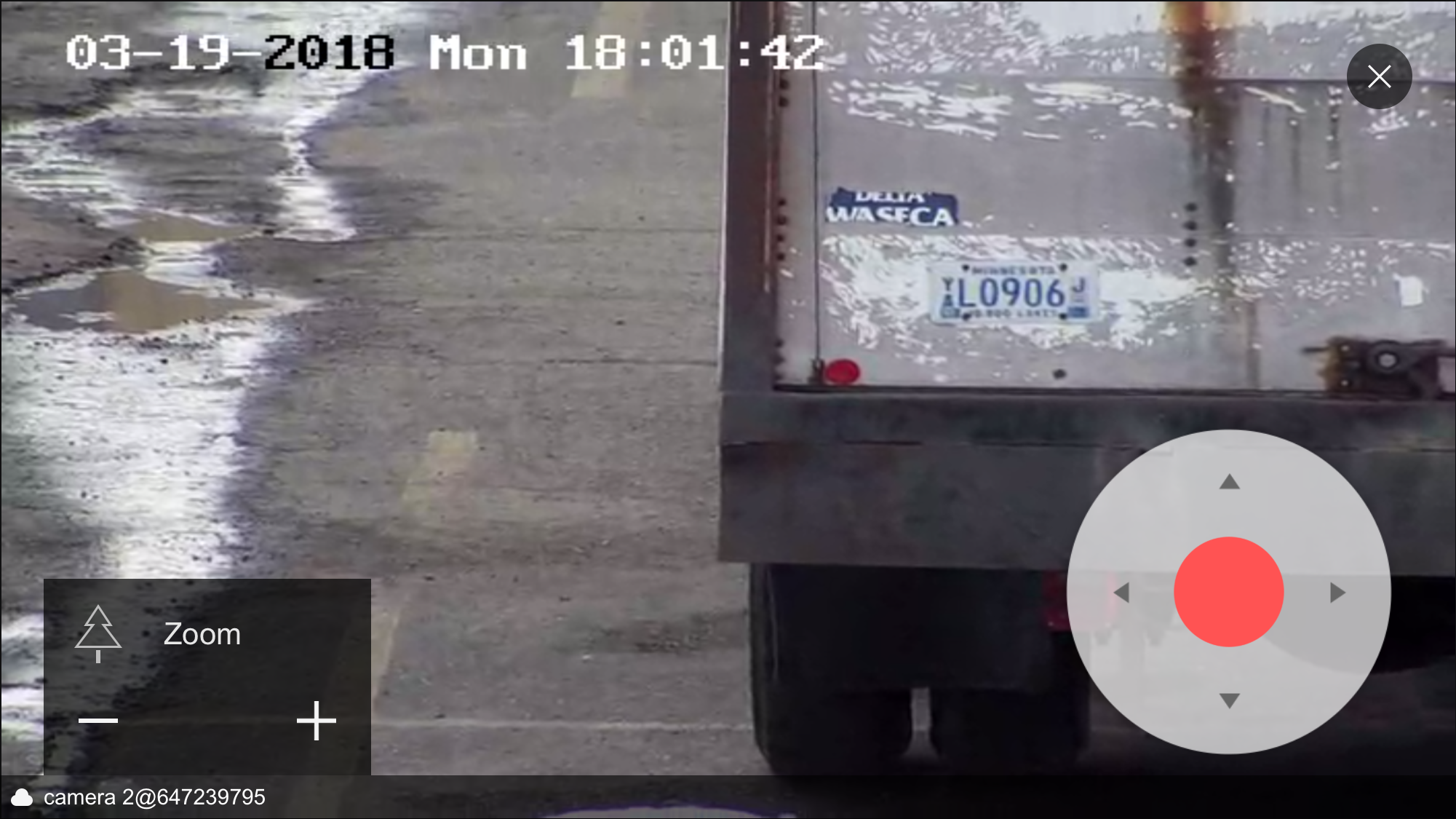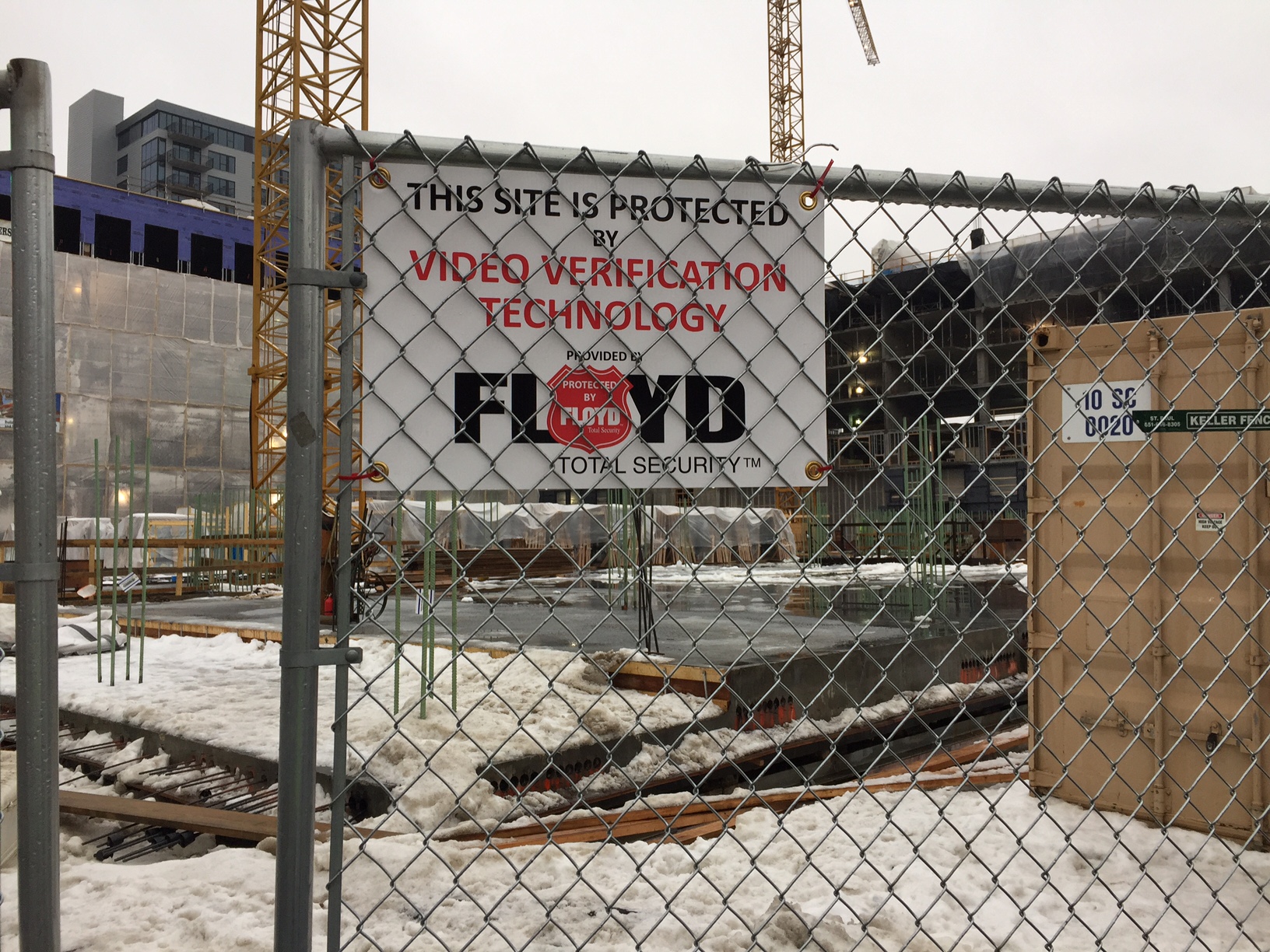 Construction Site Security Solutions in Minneapolis
Add Proactive Job Site Protection... Fast!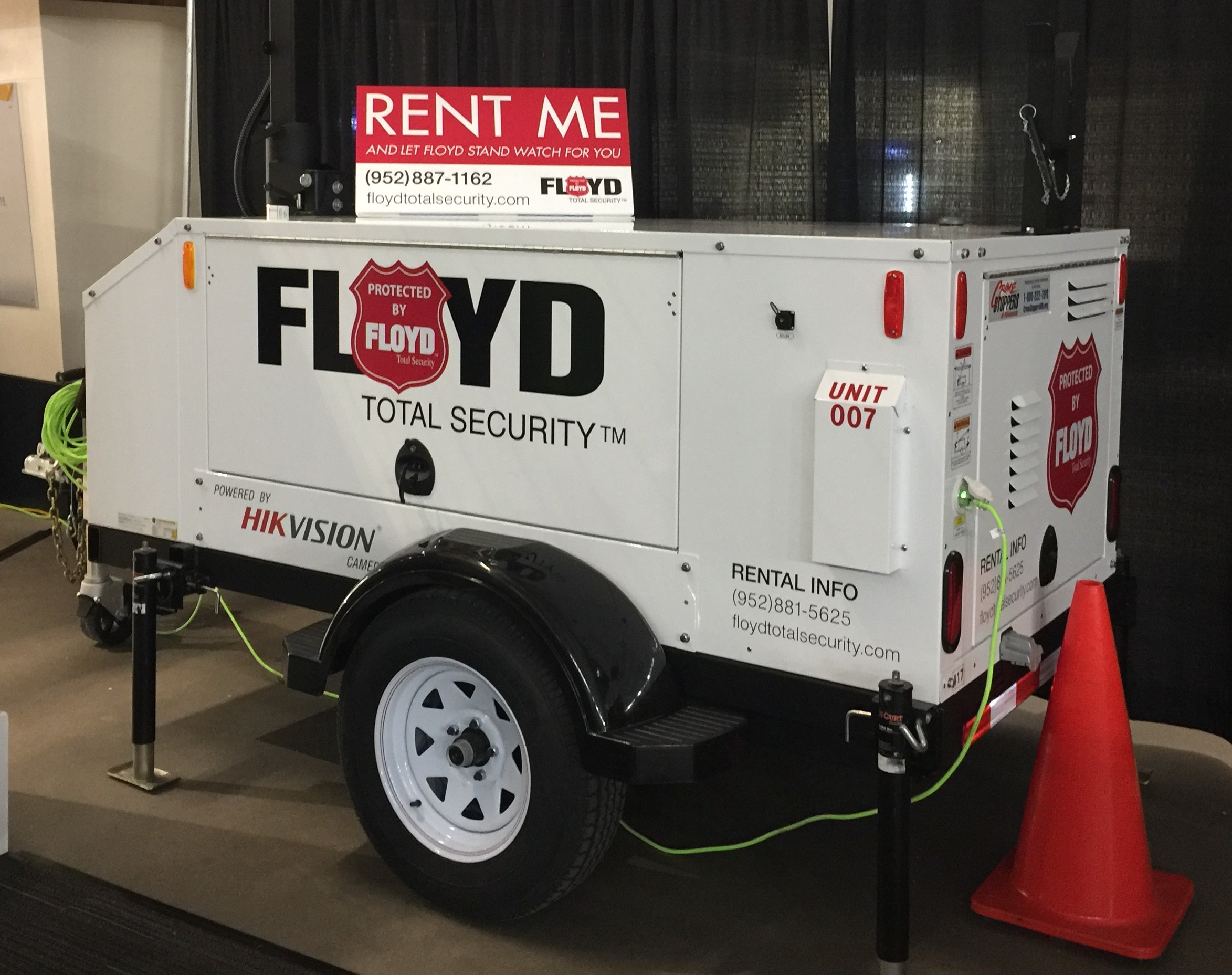 RENT FLOYD'S VIDEO SURVEILLANCE TRAILER
The Site Commander 3600
Floyd Security's mobile video surveillance trailer – the Site Commander 3600 is perfect for situations that need a highly visible proactive security presence or strong deterrent element, such as a construction site at night. The is equipment with the latest technologies and can be used to record only or in an active monitoring event-based mode that can utilize real-time two-way voice communications. The trailer's electronics are enclosed in secured all weather environment and can be deployed virtually anywhere for short or long-term use.
CAMERAS
The Site Commander 3600 is configured with the latest in camera technologies. It has two 180° 8MP cameras with high resolution and can see in extremely low light.  These cameras allow for a complete 3600  view surrounding the trailer to be recorded.   The Site Commander also has a 36x zoom PTZ camera that supports a powerful IR illuminator that lights up the darkest areas. The Site Commander provides 24/7 recordings of all activities within its view on an NVR with 8TB of recording capacity.
MOTION DETECTION
To protect a site against unwanted intruders, the Site Commander 3600 uses several technologies to detect the presence of motion. The body of the Site Commander 3600 constantly monitors motion and tamper sensors. At the mid-mast level of the Site Commander there are three motion sensor array providing 40 ft. x 360° monitoring around the trailer. The three motion sensors are dual technology sensors that use two separate (PIR) passive infrared sensors and microwave technologies and insures that it sees both sensors before it triggers.
DETERRENTS
The Site Commander 3600 configuration has a full complement of defense options that include:
Top-mast, area two 42" LED flood lights that provide a total of 66 lumens into an area or in two directions to flood the general area.
Mid-mast area LED lighting that use three 5,000 lumen lights that are lower and are more in the eyes of intruders.
Top-mast blue strobes provide a longer distance recognition.
The audio system provides deterrence from the ability to play a message on alarm informing the intruder that this area secure area to sounding a siren.
EQUIPMENT ON THE SITE COMMANDER:
Top of Mast
Two - 180 Degree Panoramic 8 MP Cameras
One - 360 Degree 36X Zoom PTZ Camera
Two – 33,000 Lumen 42" LED Light Bars
Two - Blue LED Strobe Light Kit
Video Alarm Control Panel
Ubiquiti 5.8 GHZ WIFI Point-to-Point Antenna
4G Cellular Cradlepoint Router
Mid Mast
Two-Way Audio System
Three – 120 Degree 40' PIR's
Three –5000 Lumen LED flood lights
Local Network Capabilities
Trailer
36' Telescoping Mast
4000-Watt Gas Generator
12 Group 31M - 105AH AGM Deep Cycle Batteries
Hikvision Network Video Recorder w/8TB of Storage
Hikvision DS-1100KI Network Keyboard w/joy stick
MiniRem - Digital Critical Systems Status Dashboard
Dell Laptop Server
VIDEO-VERIFIED - ALARM SYSTEM
What is it, how does it work?
Floyd Total Security offers an entirely wireless alarm system that integrates a passive infrared motion sensor, digital camera, and infrared illuminators into a single battery-operated device. That device is called a Motion viewer. The Motion viewer sends a video clip of whatever tripped the motion sensor via a cellular connection directly to our monitoring staff in Bloomington. Our team quickly looks at the video to determine the cause and calls Police if they see an intruder. The Police treat verified alarms with higher priority and typically respond to the call as a crime in progress. This system leads to more arrests!
WHY USE?
Stop theft, graffiti, vandalism, intruders, squatters
Priority Response leads to quicker police response, more arrests, and apprehensions
Nothing says stay off of my property better than being arrested by the Police
Reduce false alarms from animals or environmental factors
Stop paying false alarm fees
Use outdoors, indoors, construction sites, vacant buildings or homes, rooftops, schools, parks
SYSTEM BENEFITS
Completely wireless
Operates on cellular network
Devices can be mounted anywhere
No power or internet needed
Video clips sent to you directly