A Connected Home is a Protected Home
Keep your home protected by using the newest smart home technology. These technologies will allow you to keep an eye on your home while you are away whether it's for business or vacation.
According to a report done by the University of North Carolina, 60 percent of burglars will skip your home if they notice you have a home security system. Floyd offers not only a home security system but a bunch of great home automation products to make your home smart.
They include the following technologies: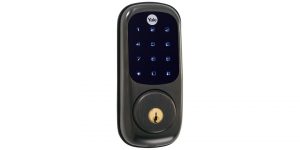 Yale Real Living Smart Lock
Yale Real Living Smart Lock allows you to lock or unlock your door from anywhere at anytime. With a Yale Lock, the homeowner can create unique access codes for different family members, friends or even the pet sitter.
Skybell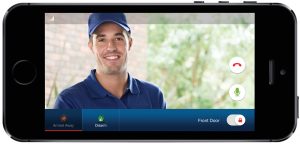 See who is at your front door with the Skybell  Wi-Fi doorbell. This doorbell has the ability to do two-way intercom communication, live video or you can snap a photo of an unwanted visitor who may look suspicious.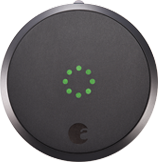 August Lock
No need to replace your existing deadbolt. The August Smart Lock fits over your current thumb turn. This lock automatically locks when you leave and unlocks when you arrive.
All of these technologies currently integrate with Floyd Total Security's home security systems via the Total Connect App. You will have the ability to control all of these devices via one smartphone app.
Call Floyd Today for a FREE home security consultation!